MySQL Workbench is a graphical tool that allows you to create, edit, and manage databases. Most Linux distributions provide MySQL Workbench by default with the operating system. In this tutorial we will show you how to install it in Ubuntu 20.04 LTS 64-bit using PPA repository..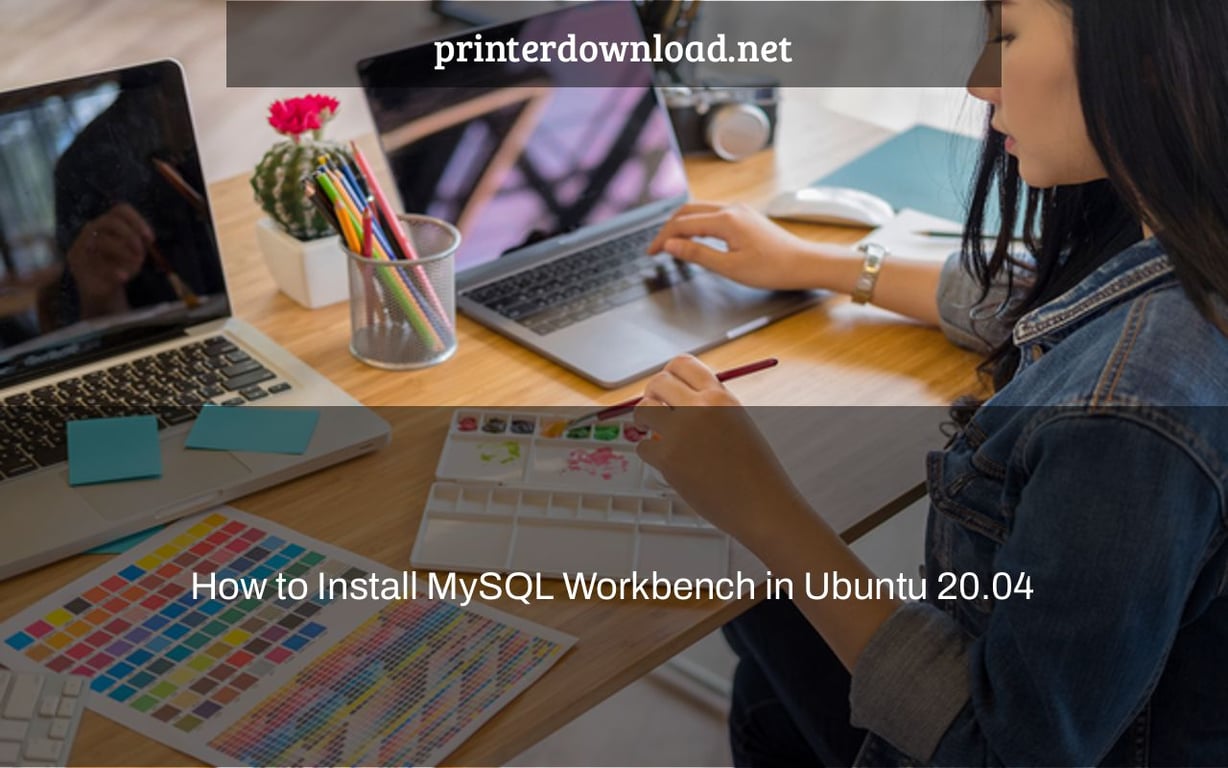 There are two ways to accomplish your MySQL database management objectives. The first is through a command-line client, whereas the second is via a graphical user interface. With MySQL, you can see both of these ways.
The majority of customers use phpMyAdmin to manage and administer their MySQL databases. phpMyAdmin's GUI, on the other hand, falls short of the graphical features provided by MySQL Workbench.
The MySQL Workbench database administration tool is unrivaled in terms of visual database design execution. MySQL Workbench also features a flexible user platform that includes database administrators, architects, and developers.
Features of MySQL Benchmark
There are three editions of MySQL Workbench. There are three editions: Community, Standard, and Enterprise. Because the Community version is provided under the open-source GPL license, this article will concentrate on it.
Data modeling, data migration, visual SQL creation, visual DB administration, and connection management are all included in this open-source version.
Make sure you're a root user or have Sudo rights on the Ubuntu system you're using before proceeding with the article tutorial. Your Ubuntu 20.04 machine should also have the MySQL database server software pre-installed.
In Ubuntu Linux, you may install MySQL Workbench.
Making sure your Ubuntu system is up to date is the first step before installing MySQL Workbench.
sudo apt-get update && sudo apt upgrade -y
Next, we'll need to obtain a MySQL APT Repository configuration file from the MySQL Community Downloads website or use the command below to get it straight from the terminal.
$ wget mysql-apt-config 0.8.22-1 all.deb https://dev.mysql.com/get/mysql-apt-config 0.8.22-1 all.deb
Navigate to the download location and execute the following command to install the mysql-apt-config file.
apt install./mysql-apt-config 0.8.22-1 all.deb $ sudo apt install./mysql-apt-config 0.8.22-1 all.deb
When you run the above command, you'll see a GUI prompt asking you to pick the MySQL version you're using right now. As demonstrated in the image below, go to the [Ok] option and press [Enter] on your keyboard.
Set up MySQL's APT Configuration
Update the apt-cache after the MySQL setup installation is complete and error-free.
sudo apt-get update
Execute the following command to install MySQL Workbench Community Edition on Ubuntu through the APT repository:
$ sudo apt install mysql-workbench-community
Install MySQL Workbench in Ubuntu
It's time to put MySQL Workbench Community Edition to the test by running it now that we've confirmed it's installed on our Ubuntu machine.
mysql-workbench $ mysql-workbench
The following interface will be shown to you.
Page for MySQL Workbench
You can engage with the different MySQL Workbench interfaces from here, which will help you advance your database management skills.
Dashboard for MySQL Workbench
[You may also be interested in: Linux MySQL Database Commands Cheat Sheet]
You become more than a database administrator with MySQL Workbench since it satisfies all of your database administration and management requirements in a single GUI, whether you're working with local or remote databases.
Watch This Video-
Frequently Asked Questions
How can I install MySQL-workbench on Ubuntu 20.04 LTS?
A: MySQL-workbench is a database management software that you can use to manage your databases. It requires the installation of an additional package called libmysqlclient-dev, which needs to be installed on Ubuntu servers before installing mysql-workbench.
How do I install SQL Workbench on Ubuntu?
A: SQL Workbench is a software that can be installed on Ubuntu. If you would like to install it, check out the instructions provided on their website.
Can we install MySQL-workbench in Ubuntu?
A: Yes, but that would require you to have root access on your computer.